Mary Gordon
Founder & President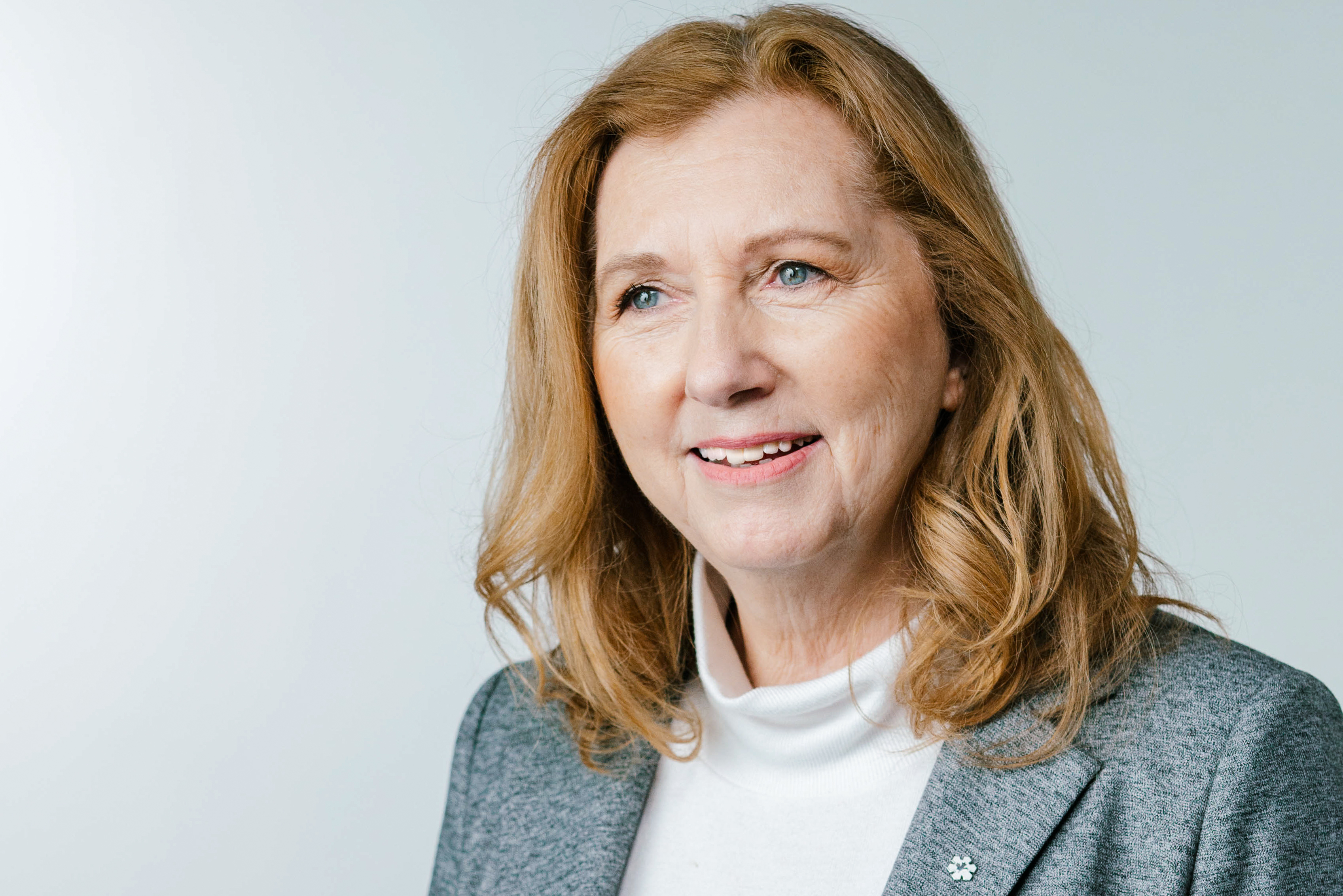 Mary Gordon is the inspiration behind Roots of Empathy and Seeds of Empathy
Mary Gordon is an award-winning social entrepreneur, educator, best-selling author, parenting expert, and child advocate who has created an international children's charity, Roots of Empathy (ROE). 
Ms. Gordon has consulted with and/or presented to the UN, the WHO, UNICEF, The Nelson Mandela Children's Foundation, and governments. She is a regular keynote speaker at conferences and has several TEDx talks. She has been honoured with the Governor General of Canada Award for innovation, is a recipient of the Order of Canada, Order of Ontario, and Order of Newfoundland and Labrador, and is also the recipient of honorary doctorates in Canada and Europe. 
Ms. Gordon is considered a serial social entrepreneur. In 1981 she created Canada's first and largest school-based Parenting Centres which have been used as best practice models internationally. In 1996, based on her belief that the absence of empathy underscored violence of all kinds, she set out to break this cycle by developing empathy in children. As a result, she created the ROE program and shortly after her organization of the same name. In 2005, she created The Seeds of Empathy program for children in child care settings.
The ROE program has been evaluated in both comparative and randomized controlled studies in independent research that has been conducted in numerous countries across three continents. Both Mary Gordon and the program have been featured in the New York Times, the LA Times, the Guardian, The Washington Post, Time Magazine, and in features on NBC's Today Show, PBS, CNN, The BBC, NHK Japan, and the Huffington Post. Her work is cited in hundreds of academic publications. 
Her book, Roots of Empathy: Changing the World Child by Child, a Canadian bestseller is available in multiple languages.
A dynamic and insightful speaker, Ms Gordon has presented to, collaborated with, and advised governments, educational organizations, and international bodies including:
World Health Organization
United Nations
Skoll World Forum
UBS Global Philanthropy Forum
The Embodiment Conference
University of Calgary – Pluralism
BC Nurses Union
DLD Munich
Preschool Neuroscience Summit
Mary has  participated in several dialogues with His Holiness the Dalai Lama, who has expressed that programs like Roots of Empathy will build world peace.
Mary has received many awards, including:
Governor General of Canada Innovation Award, the only award for social innovation among science awards
Order of Canada
Order of Ontario
Order of Newfoundland and Labrador
Queen Elizabeth II Golden Jubilee Medal for outstanding and exemplary contributions to communities or to Canada as a whole
Queen Elizabeth II Diamond Jubilee Medal for significant contributions and achievements by Canadians
Manning Innovation Award, the only social entrepreneur among science awards
Author
In her book, Roots of Empathy, Founder/President Mary Gordon chronicles the creation of her award-winning classroom programs. Mary shares her vision of a society of compassionate and caring children who will pass on their legacy of empathy to their own children.
Mary was featured in Alex Gabbay's documentary "Love Hate and Everything in Between." She was also featured in Who Cares? This 93-minute international documentary by award-winning Brazilian filmmaker Mara Mouão profiles Mary Gordon as one of 18 global social entrepreneurs who have solutions for some of the toughest global issues.
Both Mary and Roots of Empathy have been featured in the New York Times, the Los Angeles Times, the Washington Post, the BBC, Time Magazine , PBS, CNN, NHK Korea, Radio New Zealand, the Guardian, the Huffington Post, and many more.
The impact of the Roots of Empathy program extends throughout the globe. Our program has been studied by independent researchers from various countries and has been found to increase prosocial behaviour (e.g. caring, sharing, helping others) and empathy, and decrease in aggression and bullying in children. Beyond this, the Roots of Empathy program and our founder, Mary Gordon, have been mentioned in a variety of scholarly articles, research studies, government reports, conferences and symposia, school reports, training documents, annotated bibliographies, dissertations, white papers, and books, in many countries. These mentions cover a wide range of disciplines such as, psychology, education, criminology, business, economics, psychiatry, and neuroscience, etc.
Since 2012, Mary Gordon's work, including the Roots of Empathy program, has been mentioned in 846 pieces of literature, in 61 countries, and across 7 continents.
Visit our bookstore